New Year's Eve Dinner
6:30 pm - 9:00 pm
Viage Grill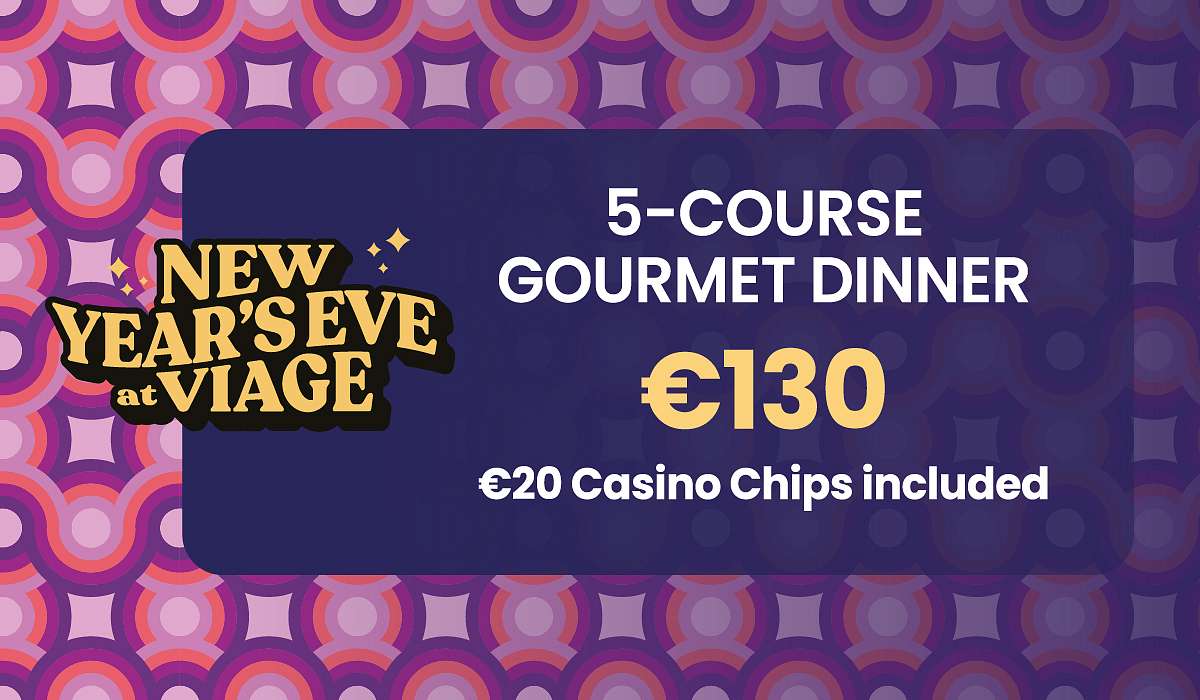 New Year's Eve Menu + 70's Party
VIAGE offers, as every year, a 5-course gourmet menu served at VIAGE GRILL by our passionate chefs. And although the evening is anchored in the 70s, we wanted to offer you a more sophisticated menu than cheese fondue, typical of dinners at that time! That is why we invite you to savour a high-quality dinner featuring game, lobster, turbot, chestnuts, and chocolate, among other delicious things.
For €130, treat yourself to this gourmet meal and reserve your table between 6:30 pm & 21:00 , before moving on to the dance floor!
Book today this New Year's meal and come attend the big disco party that will follow on December 31.
Note that reservations are mandatory.